Fulfill your purpose.
We offer an education for the whole of life. Find your passion and rise to your potential.
Our diverse, career-focused programs will impact your life and career.
At the University of Mary, we prepare students – of all ages – to excel in their career, while also infusing their life with values that shape our world. Our graduates experience much career success, such as new jobs, promotions, and leadership roles. This success is rooted in our Benedictine values and carried throughout our students' lives.
Let us know your interests. We'll help you reach success.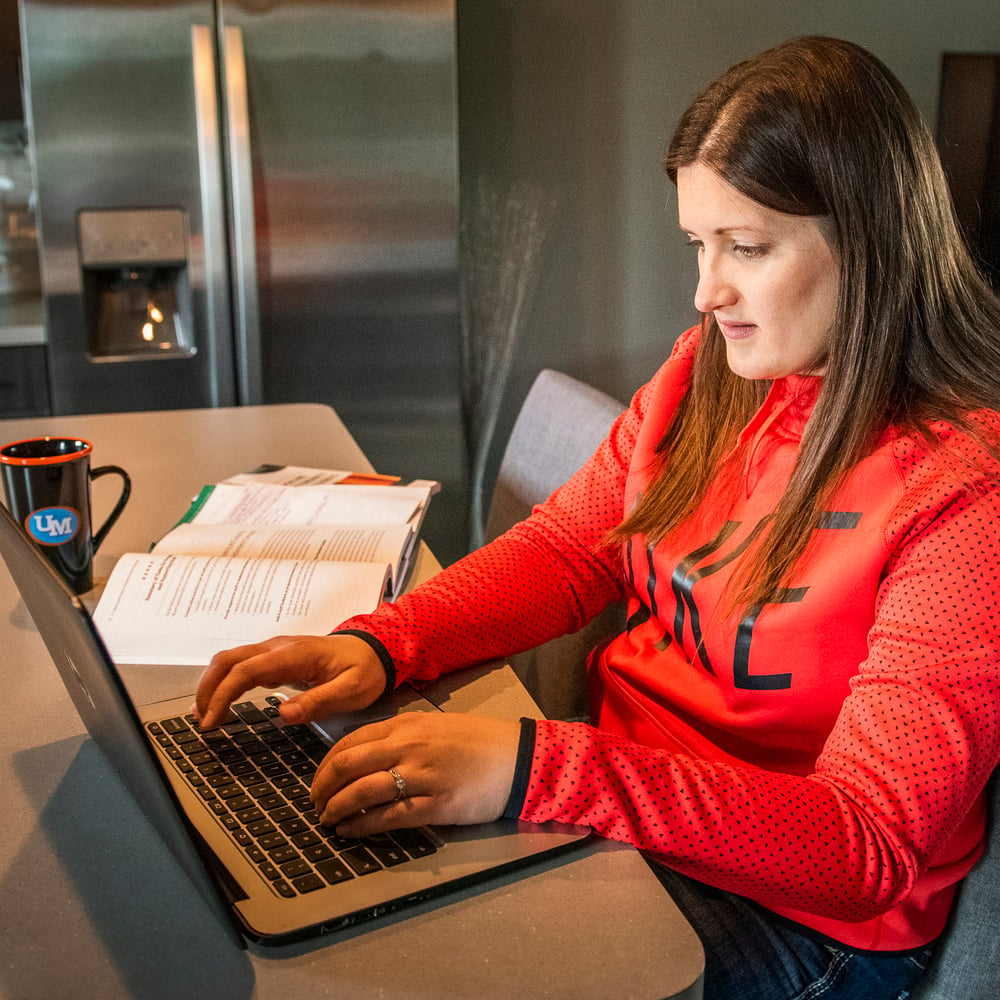 On-Campus
On our main campus in Bismarck, ND, students experience the traditional college experience by taking classes during the day, participating in student organizations, and creating memories that will last a lifetime. Earn your degree and begin your career.

Online & Evening
With the University of Mary Online, working adult students earn their bachelor's, master's, or doctoral degree. These online and evening programs are designed to incorporate classwork into your already busy schedule, graduate, and advance your career.

Certificates
Stackable certificates fit into busy adults' lifestyles and can be completed in as few as 15 weeks. The credits from these online and evening programs can be used towards earning a bachelor's or master's degree. Take this step to excel in your career, today.
World-class, cutting-edge education – with purpose.
We believe a university should not only prepare students for their future careers but also equip students to live fully, so they are not just surviving, but thriving. During every step of your experience at the University of Mary, we'll work with you to find your purpose, live your passion, and make a positive impact in your community.
Together, we'll make a difference.
COMMUNITY
Our alumni and students, whether in-person or online, create our thriving university community. At the University of Mary, faculty know our students by name and are available for mentorship. Advisors are here to ensure you are on the right track to graduation and many additional services are available, like tutoring and counseling.
SERVICE
Together, we can meet the needs of others. Our students, along with faculty, work to serve the common good through servant leadership. This development of leadership qualities empowers students to work courageously and effectively – showing competence in your career while also compassionately serving the needs of others.

Let us know your interests and request information.
We can help find a program that fits you.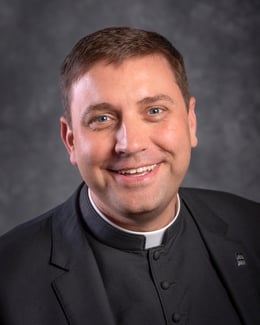 "Our work is to help our students—whether they are 18 or 42—to live fully, to live well, so that they are not just existing, but really living; not just surviving, but thriving. And that is a whole different thing, it's an endeavor which is very distinct from what most colleges in our day set out to do. We offer an education for the whole of life, and that's the difference."
Monsignor James P. Shea,
President of University of Mary
We have a program for you. Let us help you find it.
With more than 50 bachelor's, 15 master's, 4 doctoral, and numerous certificate programs, we have the program for you. Accredited by the Higher Learning Commission, we are committed to providing excellent degree programs that are affordable and meet your flexibility needs. Join us as together, we can reach your goals and impact our communities.
The University of Mary is a private, liberal arts institution founded in 1959 on Catholic Benedictine values.
Copyright © 2020 University of Mary. All rights reserved. | VIEW OUR PRIVACY POLICY | Call us: 701-355-8030